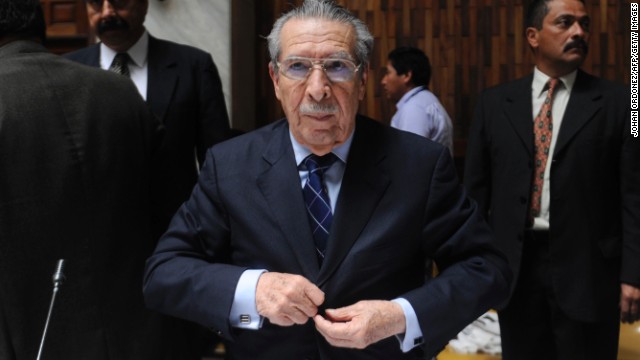 IST LINK CHANGE
Guatemala's highest court remanded the genocide trial of ex-strongman
General Efrain Rios Montt, 86...back to the original judge...who last week suspended proceedings... upsetting many...including other judges.
Judge Patricia Flores claimed she was told to annul the trial by a higher court...because of her bias.
It had been underway for over a month...and a verdict was expected soon.
But that order was declared illegal by other judges.
The genocide trial against Rios Montt has been postponed and delayed by his lawyers for years.
He ruled Guatemala for only 17 months in 1982-83...but they were some of the bloodiest times in the long civil war.
http://www.bbc.co.uk/news/world-latin-america-22277402