http://www.dailymail.co.uk/health/article-2260226/A-holiday-theyll-forget-Couple-stranded-Amazon-infected-flesh-eating-parasites-crawled-skin.html
Latin America is full of exotic animals and plants.
It can also dispense nasty surprises...and painful diseases.
In Cuba...this blog's editor twice caught toilet hugging giardia...and super itchy sarna...one time.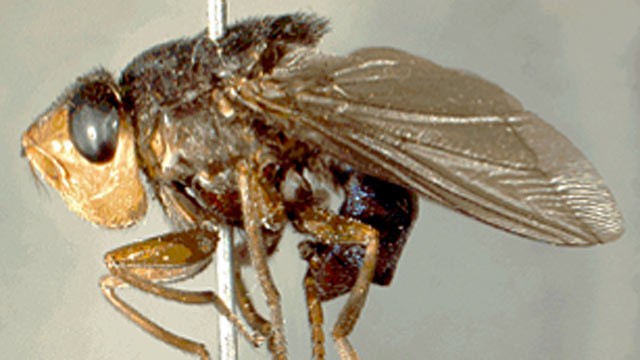 But a Sydney couple that visited Bolivia's Amazon region topped those exotic 'gifts.'
They were infected with botfly larvae...from mosquito bites.
After being bitten...eggs grow under the skin for 6-8 weeks...feasting on the host's flesh...only to wriggle out as maggots...that turn into bumble bee-like flies.
It may take 30 days to clear away the infection...and worse...they can't return home until the maggot infections clear-up.