http://edition.cnn.com/2012/12/03/world/americas/colombia-farc/
The armed forces claim at least 20 FARC narco/oro terrorists were killed during an air bombardment in Narino province...including a 25-year veteran commander 'Guillermo el Pequeno'.
After a week...negotiators adjourned from peace talks in La Habana...but they resume Wednesday...and continue thru 14 December.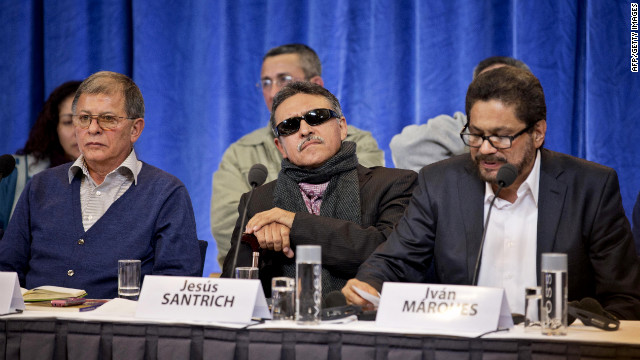 On Saturday...President Santos announced that the FARC will have just one year...until November 2013...to conclude all peace talks.
While FARC claims to have begun a cease fire during talks until 20 January...Santos has refused any cease fire for Bogota's troops.
FARC also finally admitted to holding 'prisoners of war'...after many denials.
Victims' families say kidnappings for ransom continue though FARC claims they ended in February.