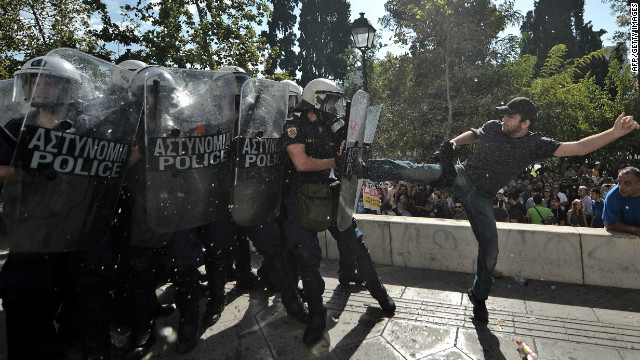 http://edition.cnn.com/2012/10/18/world/europe/greece-strike-austerity/index.html?hpt=ieu_c1
WITH 7 Fotos
The world has seen this 4 times this year in Greece.
Anti-austerity rioting broke out in Athens again...while eurozone leaders met in Brussels.
An estimated 40,000 protested in Athens...while tens of
thousands across Greece marched...as a general strike shut down down all transportation...and many stores.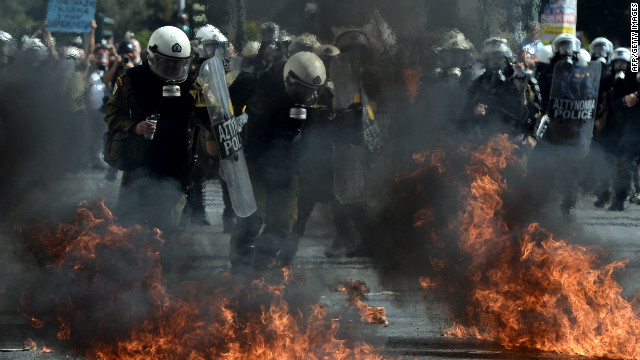 Vandals threw rocks and petrol bombs...and police responded with arrests.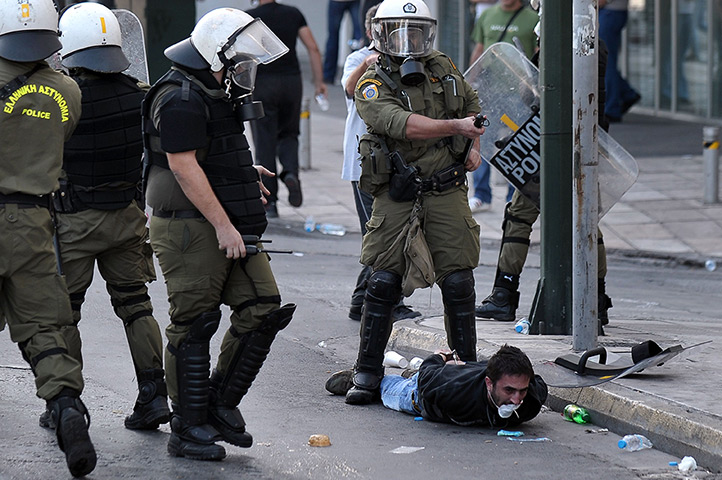 TO SEE: 21 More Fotos:
http://www.guardian.co.uk/world/gallery/2012/oct/18/greece-general-strike-protests-in-pictures