LINK CHANGE
http://www.npr.org/templates/story/story.php?storyId=148829218
Federal prosecutors announce they will file criminal charges against 17 Brasil-based Chevron employees...over new oil seepage...some 240 miles off Rio's coast.
They have also asked the court to block the executives from leaving Brasil.
(Below Foto of Chevron Brasil CEO George Buck)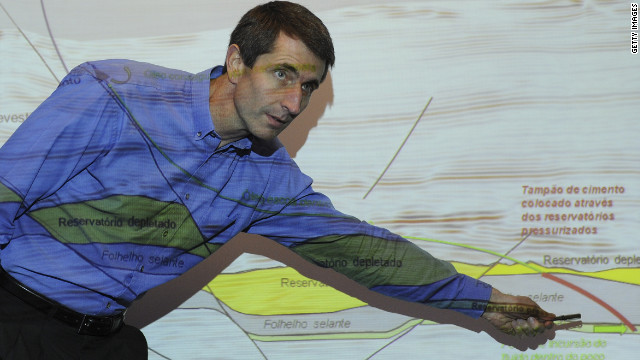 Chevron halted all production in its productive Frade field...after a new oil slick was discovered there.
The production stoppage is costly...about 62,000 bbls daily.
Chevron is already facing $121 million in fines...and possibly even an $11 billion lawsuit for a November spill of 3,000 bbls. in the same field.