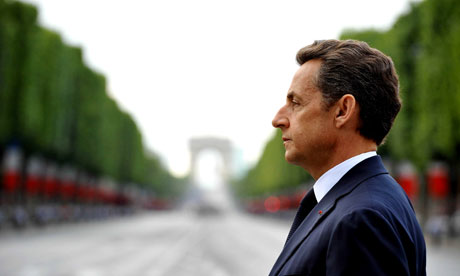 BLOOMBERG
Those nasty, unsettling rumors...were true.
France was stripped of its AAA rating...downgraded by one notch...equal to the USA's.
All day there was widespread speculation that...S/P...that often discredited but still 400 pound gorilla and big bad credit-ratings agency...was downgrading many eurozone nations... including France and Austria.
Along with an apparent Greece impasse..the
rumors sent the euro...down again...after it had successfully gained traction yesterday.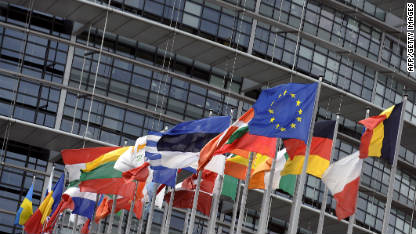 S/P had reviewed and threatened France and 8 other nations with a 2-notch ratings cut before Xmas. Also included were Italy, Portugal, Spain, Slovakia, Slovenia, Estonia, Ireland and Malta.
It also warned that 6 nations might suffer a one notch downgrade: Austria, Germany, Finland Belgium, Netherlands and Luxembourg.
But...Germany will keep its AAA rating.
S/P downgraded Austria's AAA by one notch...with Spain and Italy lowered 2 levels.
Also downgraded were Slovakia, Slovenia and Malta.
Portugal and Cyprus were reduced to the 'junk' level.
The downgrades...especially France's...weaken the eurozone bailout fund's overall credit rating.
The 2 other major ratings agencies...Moody's and Fitch...have yet to weigh in on the eurozone.
These new setbacks come right after the ECB's Draghi had begun singing the praises of his 3-year bank loan program...because Spain and Italy
successfully sold billions in new bonds...at significantly lower rates.