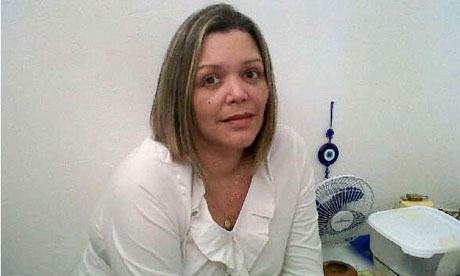 AP/ I.JAMES
Judge Maria Lourdes Afiuni, 48, is being tried for corruption.
But she refuses to enter the courtroom.
She is under house arrest...and seldom leaves her Caracas apartment.
In 2009...Afuini angered President Hugo Chavez when she freed a banker awaiting trial for violating currency exchange controls.
"This judge should get the maximum sentence, and whoever does this — 30 years in prison!," he said.
So Afiuni calls herself a "judge kidnapped by order of Chavez."
Amnesty International is calling for her release.