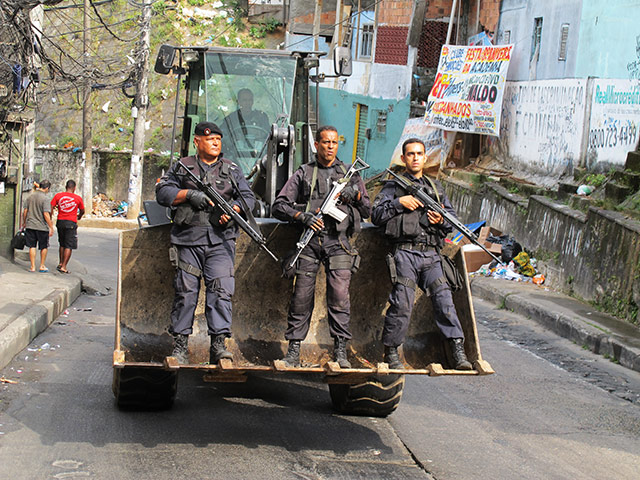 GUARDIAN/ T.PHILLIPS
Long Read/ Rocinha background
An early Sunday invasion by 3,000 troops was launched into Rio's notorious and populous Rocinha slum...as well as the smaller favelas Vidigal and Chacara de Ceu...to arrest and drive-out remaining narco gangs there...part of a ongoing 'pacification' drive before the 2014 World Cup...and 2016 Olympics.
The troops moved in 24 armored personnel carriers...while 7 heavily armored helicopters hovered overhead...and met with no strong resistance.
BLOOMBERG reports that 1,000 troops will remain for several weeks.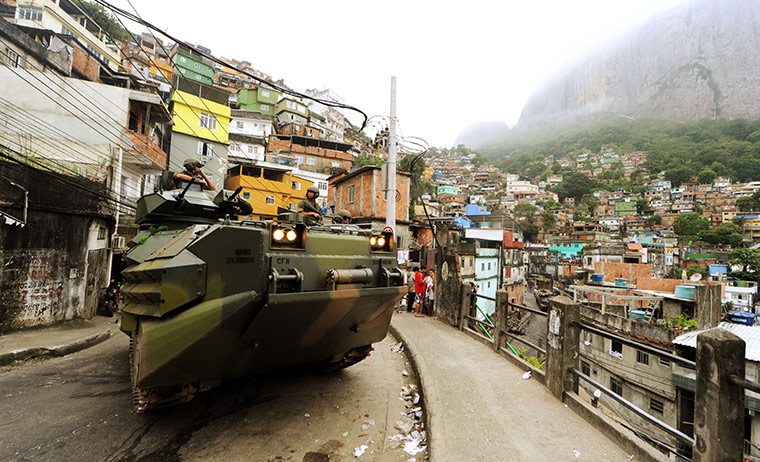 TO SEE: 1:03 Euronews Video Report:
http://www.youtube.com/watch?v=C9ebMnpB4yg&feature=player_embedded#!