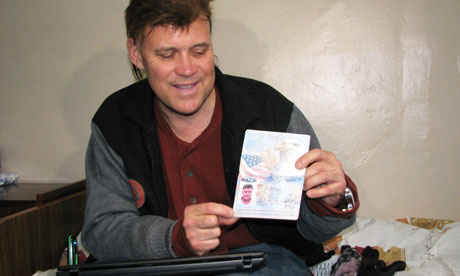 LINK CHANGE/ AP/ GUARDIAN
Cary Dolego, 53, an impetuous write-in candidate in Arizona's governorship last year...went to the Ukraine looking for love promised by an internet woman...a doctor named Yulia, 29, from Chernivtsi.
But he ended up penniless, hungry and sick with pneumonia...in a homeless shelter.
Soon he will be returning home to Phoenix...after a loan from the USA embassy.
The woman named Yulia really exists...but she denies knowing about him...and claims someone hacked her dating site account.
ORIGINAL LINK:
http://www.themoscowtimes.com/news/article/wannabe-us-politician-reveals-bizarre-tale-of-ukraine-love-hunt/447999.html