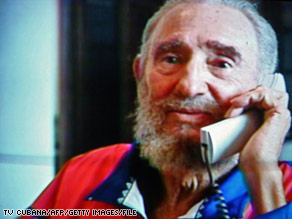 MIAMI HERALD / J.TAMAYO
2 screen read...combined
For 6 weeks...a Miami website has been publishing the secret phone numbers and home addresses of more than 20 top Cuban leaders.
In a nation where secrecy is the norm...the government now seems suddenly unable to control the flow of information.
"Technology is going to destroy them," claims one cyber sleuth.
The website also reveals the names and photos of people it calls State Security agents or "snitches" who collaborate and harass dissidents.