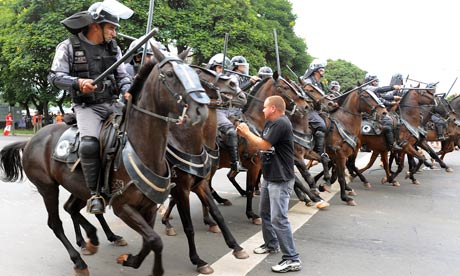 GUARDIAN/ T. PHILLIPS
Yet another minister has just resigned from President Rousseff's cabinet.
Many praise...while others blame...VEJA executive editor Eurípedes Alcântara.
VEJA is an influential weekly magazine with 1.2 mn subscribers...that has broken many corruption stories.
Alcântara, 55, believes his job is to stop the rampant corruption. "It is a civilizational clash. What kind of country do we want to be?", he says.
But the magazine is loathed by the left especially many in ex-President Lula da Silva's party.
In 2006, Lula said after a VEJA story claiming secret overseas bank accounts : "Let's be frank, some of Veja's journalists deserve the Nobel prize for irresponsibility. Veja does not publish accusations. Veja publishes lies."