The EU has given President Viktor Yanukovich some breathing room.
He has until May...to make the political reforms...'tangible progress'... necessary to fashion a November free trade deal with the EU...and escape Moscow's energy clutches.
It has also offered Kyiv a 610 Million euros loan...subject to IMF conditions.
Yanukovich has again rejected Gazprom's $7 billion fine over a disputed 2012 nat gas contract.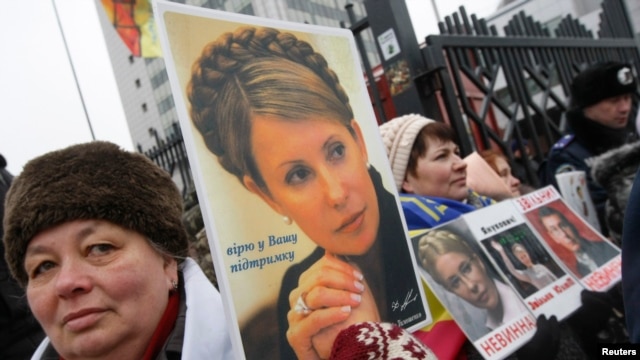 EU leaders want to see improved human rights...especially better treatment of ailing jailed opposition leader ex-Pm Yulia Tymoshenko.
She has been hospitalized for 9 months...but Kviv announced that she must soon be returned to an ordinary prison cell.
http://uk.reuters.com/article/2013/02/25/eu-ukraine-idUKL6N0BPIMG20130225