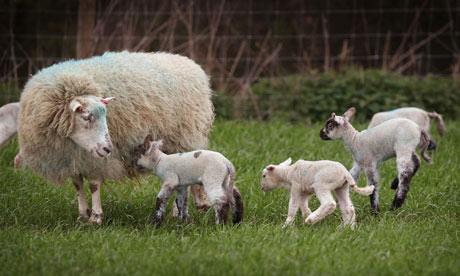 http://www.guardian.co.uk/world/2012/nov/27/albanian-birthday-mass-slaughter-lambs
PM Sali Berisha apparently is a big meat eater.
He is certainly not a member of PETA.
Because...to celebrate Albania's 100th year of independence on 28 November from the Ottoman empire...Berisha wants 1,000 little lambs killed...and served to his honored guests.
The proposal does not sit well with some citizens.
Some call it 'a grotesque embarrassment.'