http://en.mercopress.com/2012/10/10/brazil-high-court-convicts-top-aides-of-lula-da-silva-for-mensalao-corruption-scandal
Brasil's Supreme Court found Jose Dirceu...former popular 2-term President Lula da Silva's top aide for years...guilty of corruption...for paying $10,000 bribes to lawmakers in 2003-2005.
Also convicted was Lula's PT party head Jose Genoino...and its treasurer Delubio Soares.
Dirceu, 68...was once touted as Lula's successor.
So far...23 of 37 defendants...in the so-called 'Trial of the Century'...have been convicted.
Dirceu will be sentenced at the proceedings end...and could get 2-12 years in prison.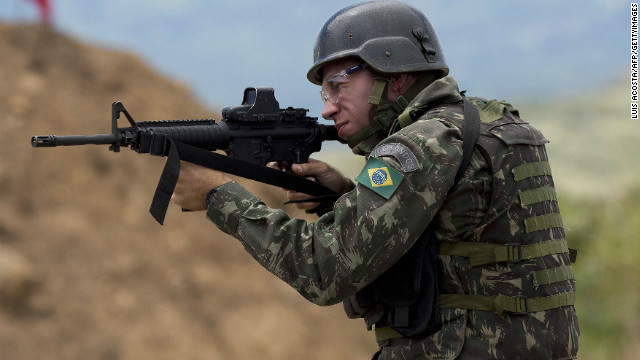 AND: Brasil has sent 7,500 troops to its borders with Peru and Bolivia for 2 weeks...to crackdown on crime and drugs...in an
operation is called 'Agata 6'.
Fighter jets,helicopters, patrol boats and armored vehicles are also being employed.
The troops have seized vast quantities of drugs and explosives...during this sixth border operation.
http://edition.cnn.com/2012/10/09/world/americas/brazil-border-troops/