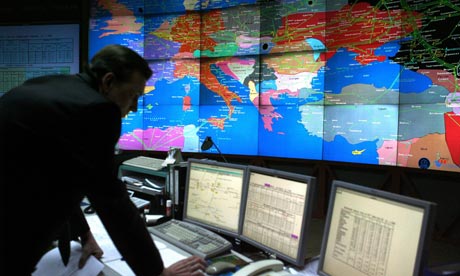 http://uk.reuters.com/article/2012/09/05/gazprom-exports-idUKL6E8K587R20120905
Brussels has begun an investigation into Gazprom's EU sales.
Moscow is surprised...and miffed by the new probe.
The EC claims Gazprom imposed unfair prices on customers by linking nat gas to oil prices...and hindered the flow of nat gas across Europe.
Half owned by the Russian state...Gazprom sells almost $99 billion in gas to Europe... providing more than 25% of Europe's nat gas needs.
Lithuania says it welcomes the Gazprom probe.
ALSO: Gazprom now says it will refund almost $2.4 billion to its eastern and central european customers.
http://www.guardian.co.uk/world/2012/sep/06/gazprom-refund-gas-buyers-europe