IST LINK CHANGE :
http://edition.cnn.com/2012/09/14/world/americas/guatemala-volcano-eruption/index.html?hpt=ila_c1
Guatemala's Fuego volcano...has calmed down...from shooting fire.
It spewed gases, ash and oozing lava since Thursday...after literally blowing its top.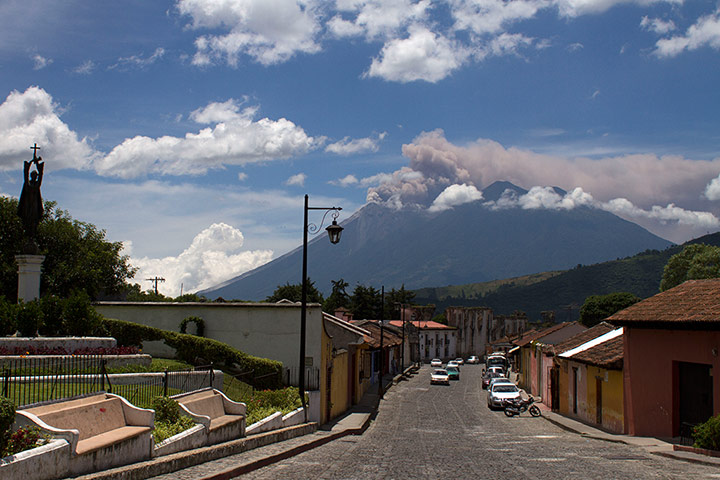 Just 16 kms/6 miles from the major tourist attraction...the city of Antigua...and despite an initial call to evacuate residents of 17 nearby villages...as tourists flocked to see it...only 5,000 residents were ordered to evacuate.
Evacuees are returning to their homes...and about 800 residents remain in 4 shelters.
Officials had issued a high alert.
The volcano has erupted 6 times this year.
TO SEE: 11 FOTOSof evacuation:
http://www.guardian.co.uk/world/gallery/2012/sep/14/volcanoes-guatemala#/?picture=396143378&index=0