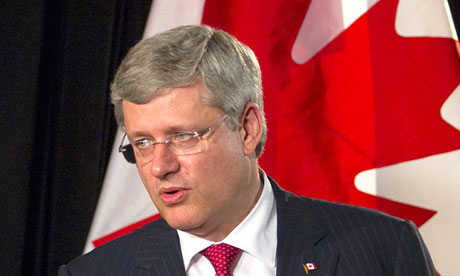 http://www.guardian.co.uk/world/2012/sep/14/maple-leaf-what-ails-canada
This newsblog's editor has a great fondness for Canada...having once trained across it... from beautiful Vancouver to historic Quebec...getting off frequently to experience its great cities.
So...a recent assassination attempt on a French speaking politico in Montreal...and violent student protests there...have been shocking news.
If you also wonder what has been going on there lately...here's a brief summary of the some the major issues and problems.
They will surprise you!