IST LINK CHANGE:
http://www.google.com/hostednews/ap/article/ALeqM5id5oteqFaBL8zIcVU0x3VzNFTEWg?docId=552e6e946f8044c8ae525b182decc087
A huge 7.6 level quake...epicentered in the volcanic Guanacaste region on the Pacific coast...shook San Jose...87 miles away...and was felt in Managua.
Two deaths were reported from heart attacks...and at least 22 have been injured.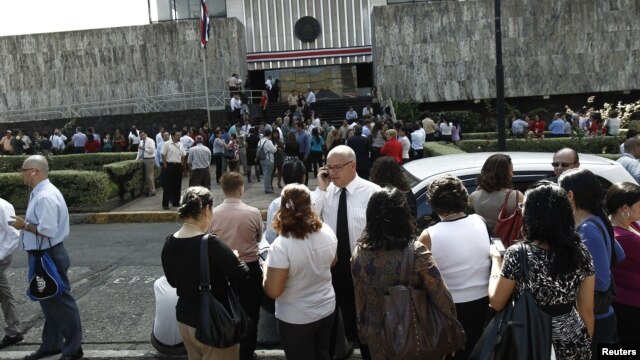 Only minor damage was reported...but phone and power lines were down for a time... some 190 houses were affected and a highway bridge
collapsed...while landslides blocked highways.
Over 600 after shocks followed the first big shake...25 miles below the surface.
In 2009...40 people died during a 6.1 quake in Costa Rica.