http://www.guardian.co.uk/world/2012/jul/19/bulgaria-bombing-suicide-attack-israelis
WITH :28 CCTV Video of bomber
7 people died...and 34 were wounded...after a suicide bomber boarded an airport bus at the Black Sea city of Burgas.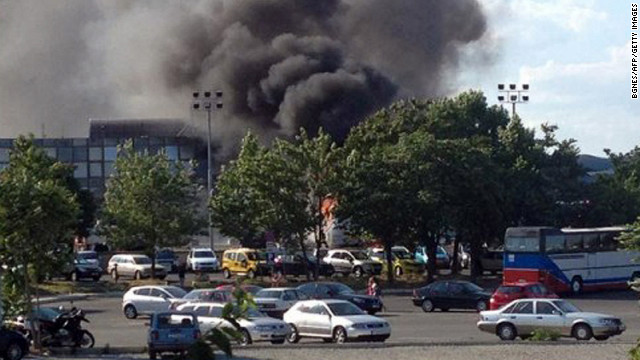 5 of the victims were Israeli tourists...just off a flight from Tel Aviv.
More details are starting to emerge about the young long-haired bomber...who used a fake USA passport and wore a backpack...and wandered around the terminal for hours...before blowing-up himself and 6 others.
Israeli PM Netanyahu blamed Iran.
On the same date in 1994...terrorists attacked a Jewish center in Argentina...killing 85...and wounding 300.