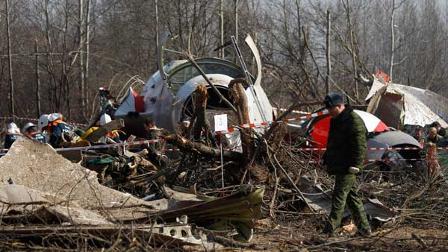 http://www.time.com/time/world/article/0,8599,2109882,00.html
Several bad discrepancies found in the remains of just 3 exhumed bodies of 96 Poles...who died in a tragic 2010 plane crash in Smolensk...have many wondering about the competency of Russian autopsies...or worse.
Surviving families are reportedly enraged at the blatant errors.
The flawed findings only add to some Poles' suspicions...especially followers of conservative/ Russia skeptic...Jaroslaw Kaczynski...that Moscow is hiding something about the crash.