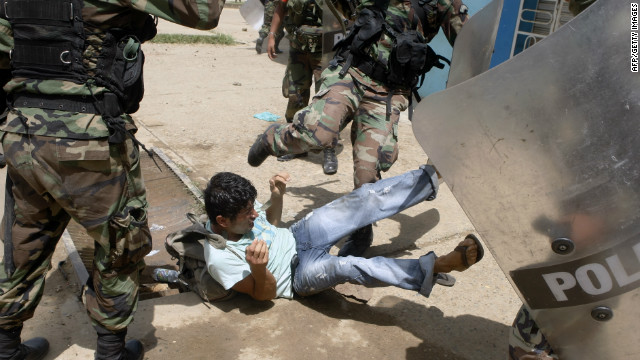 LINK CHANGE
More than 12,500 miners rioted in Puerto Maldonado...trying to take-over public buildings, markets and the airport.
At least 3 are dead...and 38 injured...as gunshots were reported throughout the city.
At least...60 were arrested.
After officials said the 700 regional police were badly outnumbered...1,000 more officers were dispatched.
For a week...m
iners have protested...objecting to governmental efforts to scale back widespread illegal gold mining in the Madre de Dios region.
ALSO TO SEE: 5:53 Video Report (En Esp):
http://www.youtube.com/watch?v=_6oYzZW7rzg