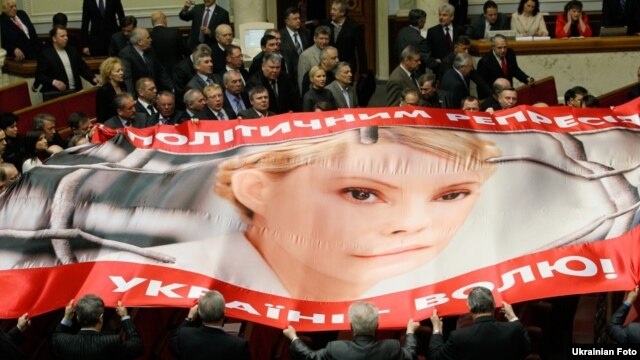 http://www.reuters.com/article/2012/02/07/us-ukraine-tymoshenko-protest-idUSTRE8161MP20120207
Shouting "Freedom for Yulia!"...about 10 loyal deputies displayed a banner of imprisoned former PM Yulia Tymoshenko...and chanted for 30 full minutes...while President Viktor Yanukovich attempted to address the new parliament.
Yulia is being held in a remote prison camp over 300 miles from Kiev.
She was convicted for abuse of power...and is serving 7 years.
Her daughter (foto) recently repeated claims in Washington that the 2-time ex-PM is ill...and maltreated.
TO SEE : 20 video report:
http://www.youtube.com/watch?v=onnQo_DXLxI