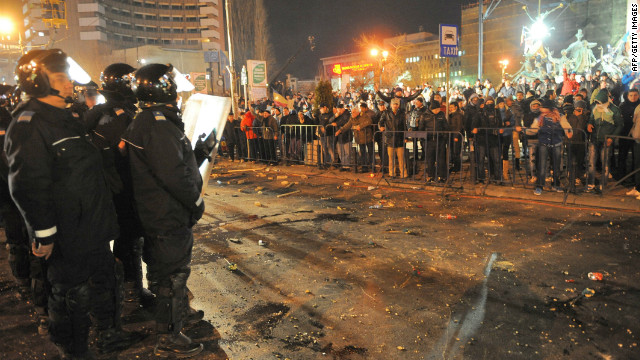 TO READ: CNN
For the 4th day...thousands of demonstrators in Bucharest protested against proposed severe health revisions...and austerity measures.
But this time...a clash occurred with 2,000 police firing tear gas...after protesters threw stones and petrol bombs...injuring at least 59...including 10 riot police.
At least 250 were detained.
The protesters are calling for the resignation of President Traian Basescu, 60...and an early election.
Protests in 40 other cities were also reported.
TO SEE
: RT 1:27 Saturday Video
https://www.youtube.com/watch?v=qxmCsmVVh6o&feature=player_embedded