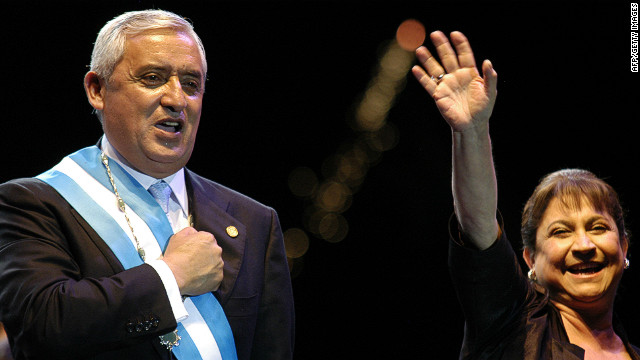 LINK CHANGE/ BBC
Just one day after being sworn-in as the first military man elected president since 1986...
e
x-Gen. Otto Perez Molina, 61
...called in the army to control violence and combat narcos.
Guatemala has one of the world's worst murder rates.
Just days ago...a congressman and his brother were assassinated in their auto in Guat. City.
Perez Molina has long led the right-wing Patriotic Party...and some have accused him of past human rights abuses.
He promised to employ a mano dura/strong hand...during his campaign.