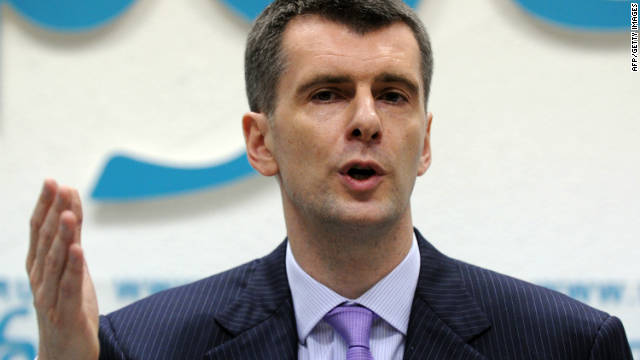 BLOOMBERG
Billionaire oligarch Mikhail Prokhorov, 45, says he will run in Russia's March presidency election.
He says that he has not discussed it with PM Putin or President Dmitry Medvedev,
"There is saying in Russia: Never say never, anyone can end up behind bars. But I am not afraid," he said.
Prokhorov is worth $18 billion...estimated by FORBES to be the world's 32 richest man... owns USA's New Jersey Nets basketball team...and has dabbled in politics previously.
He still needs to gather 2 million signatures to run as an independent.
Critics are already asking if his is a real challenge to Putin...or an illusion of democracy?
Recently Prokhorov wrote on his blog: "You may like it or not but Putin is the only person who can somehow manage this ineffective state machine."