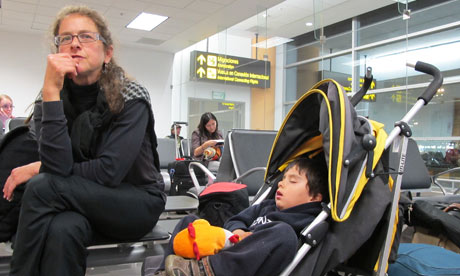 LINK CHANGE: AP / GUARDIAN
After 3 days of debate and delays...Lori Berenson has finally escaped the red tape and animus of Peru...and arrived in the USA to visit family in NYC.
Imprisoned for 15 years...but paroled...rebel activist Lori Berenson, 42, claimed that she and her baby were not permitted to leave Peru.
Peru's chief anti-terrorism official had even threatened to charge the 3 judges who approved her delayed departure....with misconduct.
The court had granted her permission to visit her NYC family until 11 January.
Now...many are wondering if she will return to a difficult parole in Lima.