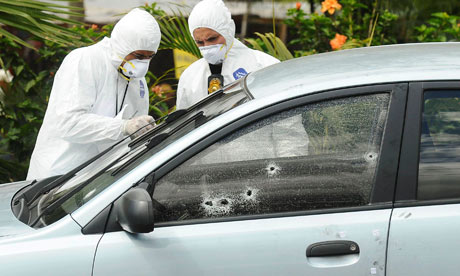 GUARDIAN
2 recent prominent drive-by assassinations by sicarios moto passengers in Tegucigalpa...has goaded the congress to ban riders.
"Given the current security situation, we believe that the appropriate response is allowing only one person [to ride] on motorcycles," said the security minister.
A radio show host was recently gunned down outside her home by men on two motorbikes.
And an anti-corruption activist was killed while driving with his wife.