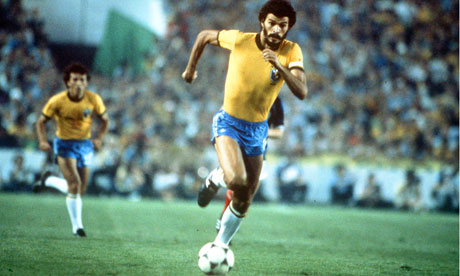 AP/ESPN
Sócrates Brasileiro Sampaio de Souza Vieira de Oliveira, 57, died after suffering an intestinal infection.
The tall, aggressive midfielder was prominent in two 1980's World Cups...and served as team captain.
Socrates played in 60 matches for Brasil from 1979 and scored 22 goals.
He was educated as a medical doctor.