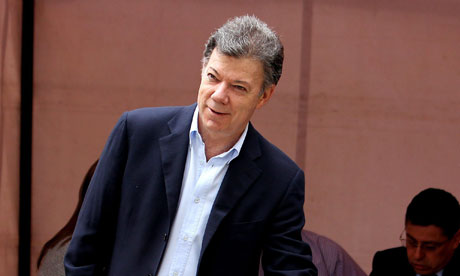 BBC
President Juan Manuel Santos abolished the DAS...the 58-year-old domestic intelligence agency.
It was clouded by controversy after revelations that it tapped phones on journalists,judges and opponents of ex-President Uribe.
Santos said most staff would be transferred to other departments.
Former DAS chief Jorge Noguera was sentenced to 25 years in jail last month for collaborating with death squads.