A female American tourist and her French companion were kidnapped on a mini bus in the Copacabana area of Rio...robbed, beaten and held for 6 hours...while the woman was repeatedly raped.
The pair were eventually dumped some 30 miles/50 kms from Rio in Itaborai.
The bus driver and 2 other men have been arrested.
Police say one suspect has already confessed.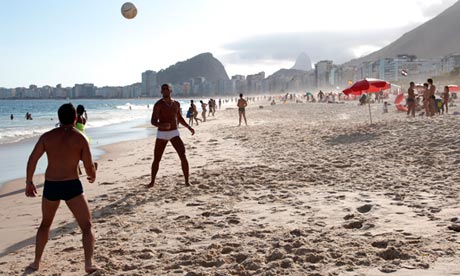 This is bad news for Rio tourism.
In India...a report says that tourism there has dropped by at least 25% since the brutal gang rape, beating and death of a female bus passenger...that got worldwide coverage.
http://www.bbc.co.uk/news/world-latin-america-21998857