IST LINK CHANGE/ More details
Romanian director Calin Peter Netzer's film....'Child's Pose'...won the top award...the coveted Golden Bear...at Berlin's 63rd Film Festival.
The movie depicts the efforts of a mother to keep her son out of jail...and was an audience favorite.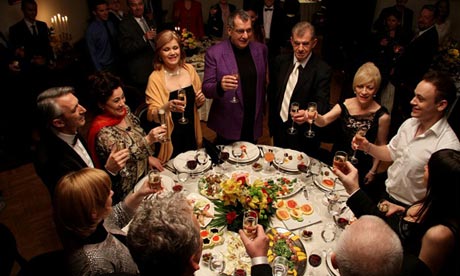 Bosnia's entry...from director Danis Tanovic...'An Episode in the Life of an Iron Picker'... won the Jury Grand Prize.
http://www.guardian.co.uk/film/2013/feb/17/berlin-film-festival-eastern-european-movie-makers