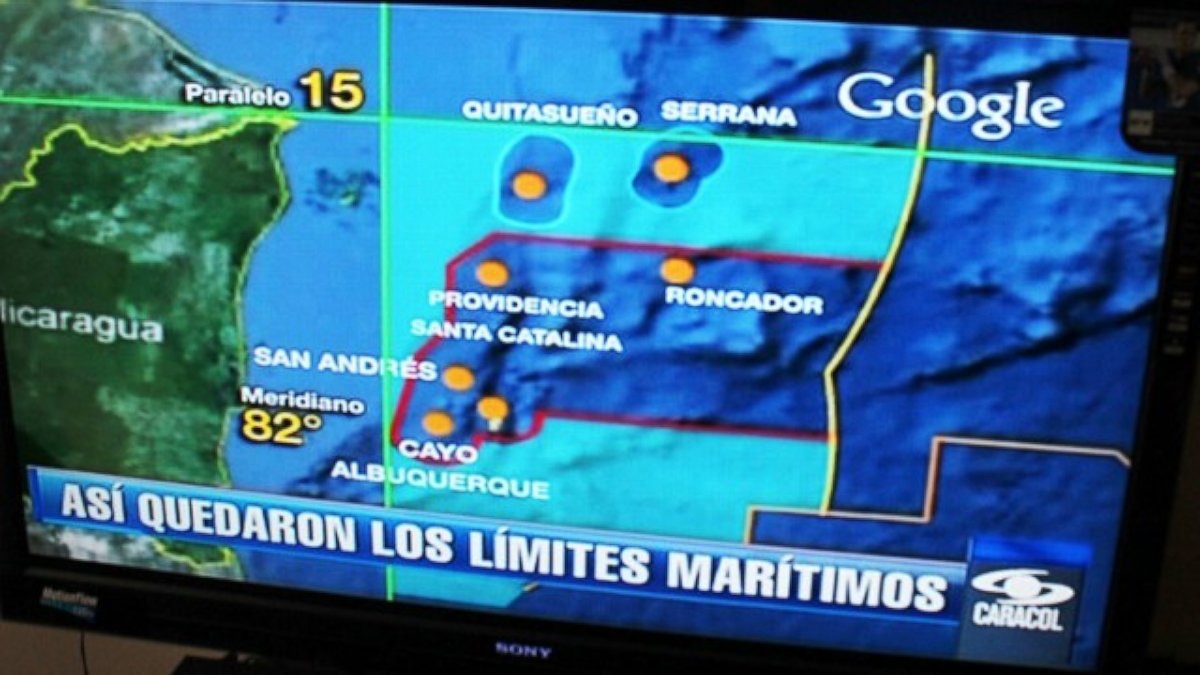 2ND LINK UPDATE:
http://uk.reuters.com/article/2012/11/28/uk-colombia-icj-idUKBRE8AR16S20121128
Bogota didn't like the new UN commission ruling that gave Nicaragua 60% in a long disputed Caribe Sea border.
It was formerly administered by Colombia...and would affect its fishermen...and possible oil/mineral rights.
So...President Santos announced that Colombia is withdrawing from the 1948 Bogota Pact...a treaty that would have forced Bogota to comply with future rulings.
Bogota says it's navy will continue to patrol the waters.
Nicaragua's new territory does not include the populous islands of San Andres and Providencia...and 7 remote islas in the San Andres archipelago.
ORIG LINK:
http://abcnews.go.com/ABC_Univision/News/maritime-border-colombia-nicaragua-set-international-court-justice/story?id=17763048&singlePage=true#.UKwGJadGJ5Q