LINK CHANGE:
http://www.dw.de/hamilton-pips-vettel-to-us-victory-alonso-third/a-16388266
Sao Paulo will decide the 2012 Formula 1 championship...after McLaren's Lewis Hamilton made a risky move on the back stretch...edging out Sebastian Vettel.
Germany's Vettel dominated the 2-day time trials...won the pole position...and a great chance to wrap-up his 3rd consecutive title win in Austin.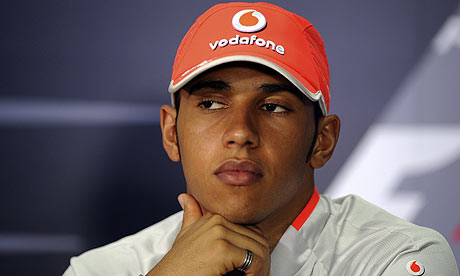 But the UK's Hamilton...in the number 2 position...constantly pushed Vettel...and finally roared past him on Lap #42.
Red Bull's Vettel still leads #2 Alonso in the overall drivers contest...by 13 points.