http://edition.cnn.com/2012/10/22/world/americas/cuba-castro-health/index.html?hpt=ila_c1
Retired dictator Fidel Castro...is angry again...this time that the Western press has been printing 'lies' that he is sick and dying.
The anciano...now in his 88th year...published a letter on the state website CUBADEBATE...denouncing the rumors spread by a Venezuelan doctor living in Naples Florida...that
he had suffered a stroke...and was a virtual vegetable.
To prove it...Fidel appears in a foto...holding a copy of Friday's GRANMA newspaper.
Castro wrote he doesn't 'even remember what a headache is'...and that he is busy writing and studying.
Exilios in Miami and Spain always love rumors that Fidel Castro is dead...or dying.
After all for 50 years...the hated strongman...has dismissed them as gusanos/worms...and worse.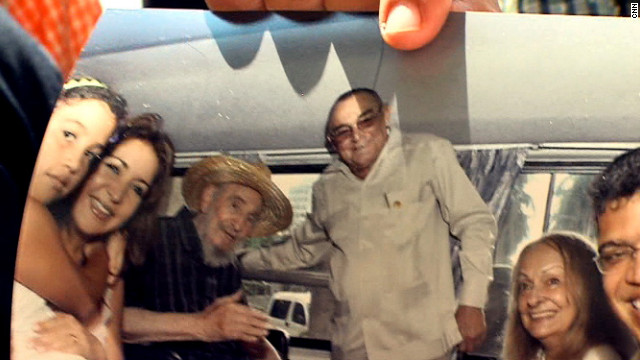 A Venezuelan doctor told a Spanish newspaper that that Fidel had suffered a cerebral hemorrhage...that he has trouble speaking, eating and even recognizing people...in short ...that he was a vegetable.
But it was former Venezuelan VP Elias Jaua...who says he had a 5 hour meeting with Castro at the famous Hotel Nacional in La Habana...and had a picture of Fidel partying in a van...to prove it.
Before this media brouhaha...Castro was last seen in March...visiting with Pope Benedict 16 in La Habana.
Most notably...the strongman neglected to send any message of congrats to close friend and benefactor Venezuelan President Hugo Chavez...after his recent re-election.
Castro's opinion columns in the state newspaper also ended abruptly in June.