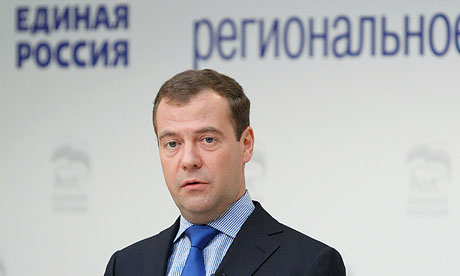 http://www.guardian.co.uk/world/2012/sep/12/medvedev-says-free-pussy-riot
It may seem surprising that PM Dmitry Medvedev is now calling for the 3 imprisoned members of the Pussy Riot collective...to be freed from their 2 year sentences..
On TV...Medvedev said: 'This well-known group of girls has been in jail long enough.'
And...'A suspended sentence, taking into account time they have already spent (in jail) would be entirely sufficient.'
He admitted that he was 'sickened by what they did, by their looks, by the hysteria that followed what had happened.'
Medvedev has always presented a more liberal position about reform...but with few results.