http://www.dailymail.co.uk/news/article-2208924/Athens-riot-Demonstration-Greek-economy-cuts-descends-violence.html
With 19 FOTOS
A one-day general strike...turned violent...again.
35,000- 200,000 protested $16 billion in new 2-year austerity measures and wage cuts outside the parliament.
Schools, ferries, government offices and even hospitals shut down for 24 hours...for the first time since February.
Air traffic was delayed by more than 3 hours.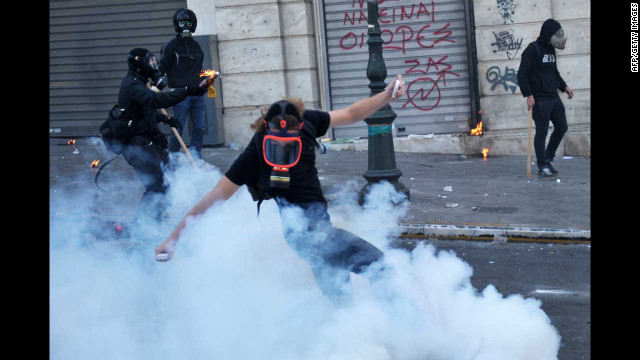 Police report at least 120 were detained and dozens were injured...including police.
Police were forced to use tear gas and pepper spray to drive back violent hooligans...who threw petrol bombs and rocks.