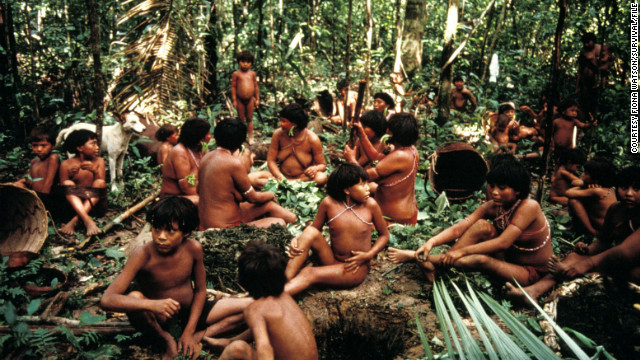 IST LINK CHANGE:
http://www.google.com/hostednews/ap/article/ALeqM5jiEF9Z2byK4JZDRZZDmQOZjggIMg?docId=a14a24f587d64ab2b0b540a78da7974b
Venezuelan officials report finding no evidence of a massacre of 77 members of a remote Amazon tribe...after an initial probe.
An indigena group claimed that only 3 members of 80 Yanomami survived a massacre by illegal Brasilian gold miners near the border.
They claimed the mass killing at Alto Orinoco included a helicopter attack.
The 3 survivors allegedly lived...because they were out hunting.
Venezuela announced it will station soldiers to patrol the area.