http://uk.reuters.com/article/2012/08/12/uk-cuba-castro-birthday-idUKBRE87B0HO20120812
Retired dictator Fidel Castro may...or may not...celebrate his 86th birthday tomorrow.
But...the fact is that he hasn't been seen since 19 June.
So...let the international media speculations...where's Fidel?...and how's his health?...begin.
Cuba expert Ann Louise Bardach claims Fidel was actually born a year earlier than the records show.
With Bardach's claim...and the Spanish language tradition of cumplir anos...it means that Fidelito actually begins his 88th year on earth...tomorrow.
Whew! 88 years!
Anciano Fidel has outlived so many of his critics...who thought...and prayed that he would die in 2006 after a serious health problem emerged...and change would sweep over the isla.
The great singer Celia Cruz was one notable hater...who sadly passed before Fido.
Maybe some day real change will come to Cuba...when Marco Rubio becomes eligible for his Medicare voucher.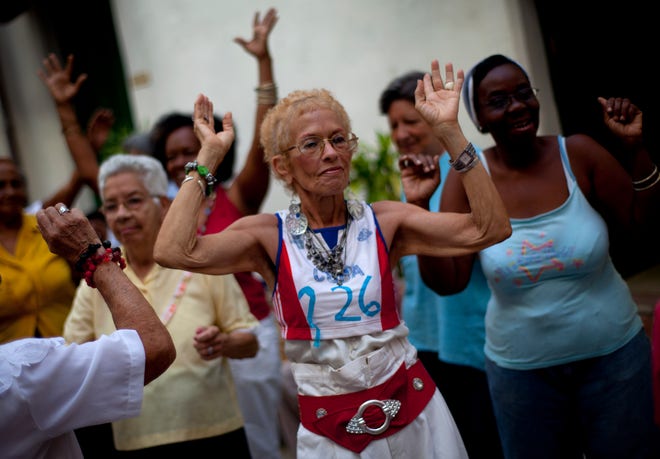 ALSO: Cuba is stymied by slow population growth...because of free abortions, low fertility rates, the legal exodus of young workers...and because of improved health...an aging population.
http://latino.foxnews.com/latino/news/2012/08/07/cuba-elderly-population-tests-economic-reforms/
AND: The BBC reports that a 50 year ban on radio play for over 50 musicians critical of Fidel Castro...has been quietly lifted.
The songs of artists allegedly able to be aired...includes Celia Cruz, Willy Chirino and Gloria Estefan.
But no official announcement has been published.
http://www.bbc.co.uk/news/world-latin-america-19174552