http://en.mercopress.com/2012/07/12/brazil-lowers-benchmark-rate-for-eighth-straight-time-to-8
With China's growth slowing for the 5th consecutive quarter...Brasil's central bank lowered the Selic benchmark rate gain...for the 8th consecutive time...by 50 bps...to 8%.
The bank believes there are less inflationary threats ahead.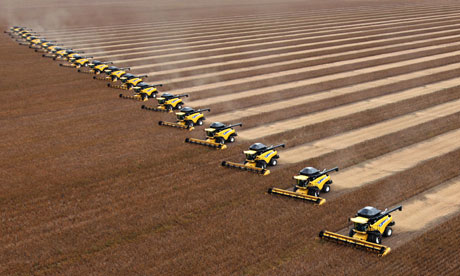 Despite the REAL dropping 23% ytd...commodity exports have also dropped and growth estimates have been almost halved by some...to 1.5% for 2012.
Brasilia reported only 2.17 GDP growth in 20111.
Its consumers...who had gorged on car and electronics purchases...have cut down spending to cope with the new debt.
The May consumer default rate rose to a 30-month high of 8%...and the labor market weakened.