http://www.google.com/hostednews/ap/article/ALeqM5jgT8Rw9Z4bCQ8StWFDxnsxx3jaSQ?docId=e20acfeea179441e87bbe6b34883748d
The Good: Because of the worst drought...in the USA's Midwest grain belt since the early 50's...the price of soybeans has surged...sure to help Argentina's balance of payments and shortage of $USDs.
In Chicago...soybeans on Thursday set a new record of $17.23 per bushel...up 31.2% since 31 May...smashing the old record of $16.85.
Corn has soared 48.5%...and wheat has spiked 46.5%....since 01 June.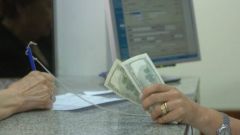 The Bad: The black market/'blue' exchange rate for the $USD...hit a new high...6.80 pesos per USD.
The oficial rate was 4.58.
http://en.mercopress.com/2012/07/19/us-dollar-reaches-new-high-in-argentina-6.80-pesos
The Ugly: Most Argentines believe that the real inflation rate will equal 35.7% in the next 12 months.
President Cristina Fernandez's 'oficial INDEC' inflation rate...is 9.9%.
Argentina's 'unoficial' inflation rate now surpasses even Venezuela's...and is among the highest in the world.
http://en.mercopress.com/2012/07/20/argentines-inflation-expectations-for-the-next-12-months-in-july-climbed-to-35.7