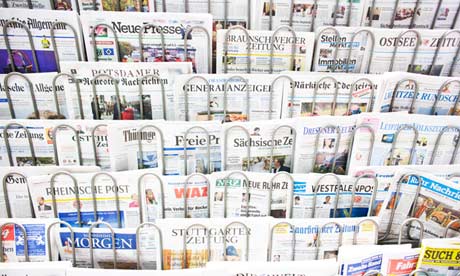 http://www.guardian.co.uk/world/2012/jun/22/eurozone-crisis-germany-bullied-misunderstood
LONGISH READ
A new book...'Germany Doesn't Need The Euro'...by former central banker Thilo Sarrazin...is a big seller.
In it...Sarrazin argues that Berlin should dump the euro...and return to its own currency.
He blames Merkel's need to save the euro at all costs on WW2 guilt.
Sarrazin had an even bigger seller in 2010...'Germany is Digging Its Own Grave...that described Germany as overrun with illiterate, overly-fertile and criminal Muslims.
The banker turned author argues that Germany has never needed the euro to succeed... though some economists call his analysis 'banal'...and estimate a massive E1.5 trillion cost for Berlin to leave the Eurozone.
Recently...55% of Germans wished they had kept the Deutschmark.