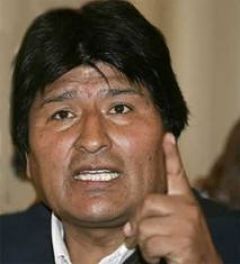 2nd LINK CHANGE
http://www.reuters.com/article/2012/06/27/bolivia-police-idUSL2E8HR2ZM20120627
After 7 days of ugliness and violence...a widespread police pay strike...has ended.
Bottom rank officers will receive a wage hike of 20%...and a food allowance hike of 2%.
Just a day earlier...some 500 Morales supporters fought with 1,000 striking police near the presidential palace.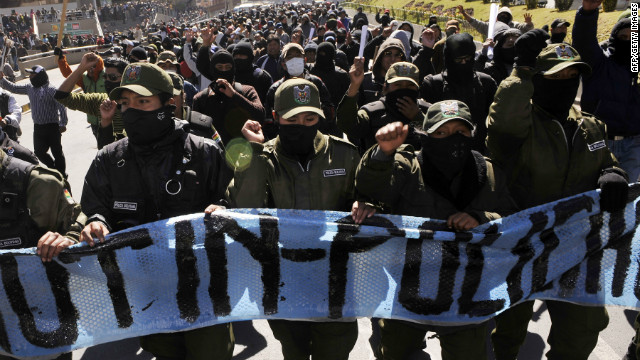 Police had demanded a raise from $195 monthly to $287...and equality with the military's basic pay.
The strike had spread to more than 24 police command stations across the nation.