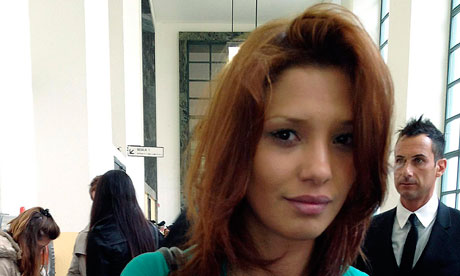 http://www.dailymail.co.uk/news/article-2130471/Silvio-Berlusconi-watched-pole-dancers-dressed-nuns-bunga-bunga-parties-performed-seductive-pole-dances.html?ITO=1490
All the British websites...including even the staid BBC...are reporting about model Imane Fadil's detailed testimony at the Milano trial of randy anciano ex-PM Silvio Berlusconi.
Silvery, slippery Silvio is on trial for paying an underage puta...and then using his influence to get her released.
Fadil, 27...a Moroccan...testified that she was shocked!!!..as 2 young women wearing nun's clothing...pole danced and stripped down to scanty underwear.
Fadil is one of 3 women who claim Silvio's infamous 'bunga-bunga' parties were more than just 'elegant dinners'.
AND: The BBC even features a surprisingly long write-up about the origins of 'bunga-bunga'.
It seems the term is not new or unique to Silvio's soirees...but dates back to 1910!
http://www.bbc.co.uk/news/world-europe-12325796