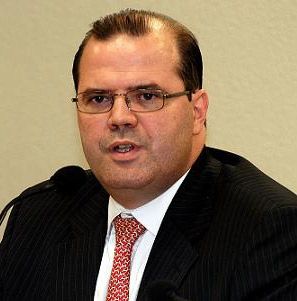 http://www.bloomberg.com/news/2012-03-08/brazil-cuts-benchmark-rate-greater-than-estimated-0-75-as-economy-slows.html
Central bank President Alexandre Tombini acted swiftly...after Brasil officially released its pokey 2.7% GDP growth for 2011.
Tombini slashed the Selic benchmark by 75 bps...to 9.75%...only the second time below 10% since 1999.
But...the always rapacious market is already looking for another 75 bps cut...soon...as Brasilia struggles against inflation, tight employment, high taxes and structural problems, the international hot money/carry trade, and a strong REAL.