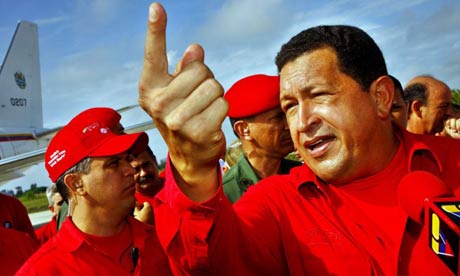 http://www.reuters.com/article/2012/02/16/us-venezuela-syria-idUSTRE81F11220120216
EXCLUSIVE!
Reuters claims that President Hugo Chavez has sent diesel fuel...valued up to $50 million to Syria...despite increasing sanctions from many other nations.
Chavez evens defends President Bashar al-Assad's ongoing massacre of civilians.
More than 7,500 are believed to have died in the ongoing strife there.
"The aggressions against Syria are continuing," said Chavez recently. "It's the same formula they (the West) used against Libya - inject violence, inject terrorism from abroad and later invoke the United Nations to intervene."
Chavez has long supported Iran's Ahmadinejad and still defends dead Libya tyrant Muammar Gaddafi.