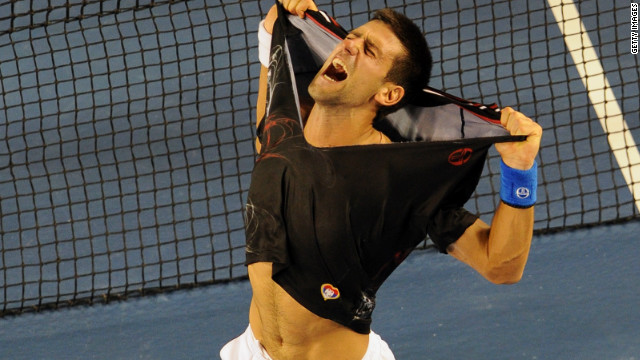 http://edition.cnn.com/2012/01/30/sport/tennis/tennis-djokovic-nadal-australian-open/index.html?hpt=ieu_c2
It took Serbian Novak Djokovic...a record 5 hours and 53 minutes...to defeat Spain's Rafael Nadal...in the Australian Open.
No. 1 Djokovic, 24...won his 5th major title by beating No 2 Nadal.
He has now beaten Nadal in 7 successive finals.
"This one I think comes out on the top because we played almost six hours ... I think it's probably the longest finals in the history of all grand slams, and just to hear that fact is making me cry" said Djokovic.