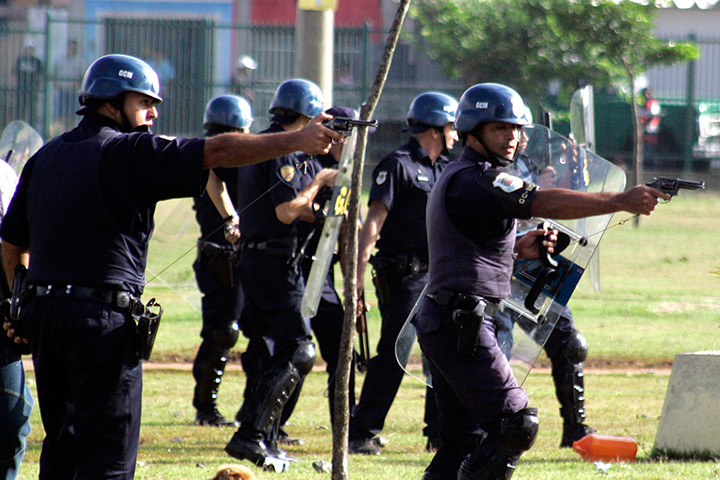 TO SEE: Al Jazeera 2:19 Video Report
http://www.youtube.com/watch?v=Nf1cILLV4d4&feature=player_embedded
Many residents are sleeping rough...or living in churches and cars...a day after some 2,000 riot police...with helicopter support...stormed an illegal settlement of landless workers in Sao Jose dos Campos, Sao Paulo state...to clear them out.
And police won't even let residents back in to reclaim their possessions.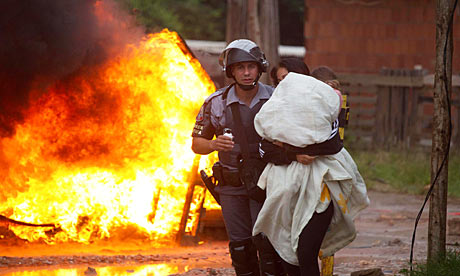 Firing tear gas...and rubber bullets...police evicted...an estimated 1,500 families...perhaps 9,000 residents of the Pinheirinho slum...reclaiming the land for its somewhat shady owner...who is reported as a "financial market fraudster
arrested in 2008".
At least 32 people were arrested...and 8 vehicles were set on fire.
An unknown number were injured.
The 8-year-old settlement even had churches and shops.
NEW!!! MORE Detailed EXTENSIVE Coverage/fotos/ videos...From BRASIL:
http://globalvoicesonline.org/2012/01/25/brazil-pinheirinho-massacre-eviction/
TO SEE 10 Raid Fotos:
http://www.guardian.co.uk/world/gallery/2012/jan/23/brazil