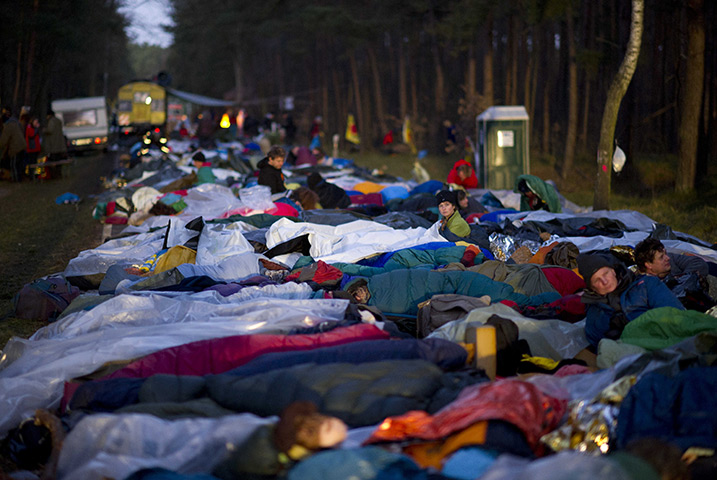 YOUTUBE / ENEWS :54
Eleven containers of reprocessed nuclear waste finally arrived in Gorleben in northern Germany after a 5 day trek from France...despite efforts by 3,500-5,000 protesters...including chaining themselves to the tracks.
At least 1,300 were detained during the journey...that included some violence.
Activists claim 150 were injured during tear gas and baton attacks...by 20,000 German police.