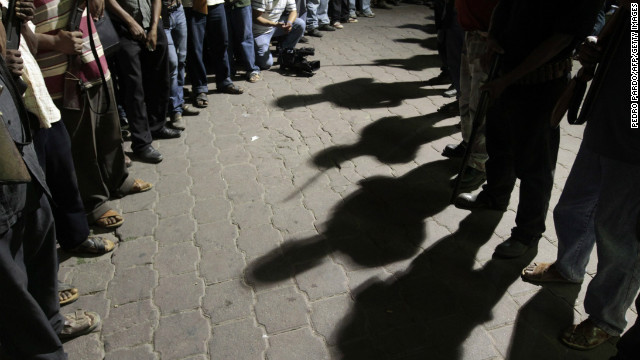 In a new report....the NGO Human Rights Watch claims that Mexico's military is directly responsible for at least 149 forced 'disappearances' of citizens...from 2006-2012.
During those 6 years...some observers estimate more than 27,000 people 'disappeared'... as President Calderon stepped-up military and national police pressure on the many narcos, mafiosos and thugs.
The NGO also says that then-President Calderon did nothing to prevent human rights violations or to even investigate them.
For over a decade...the over 500 'disappearances' of young women from the Cd Juarez area have been neglected...or superficially investigated...by local and state officials.
http://abcnews.go.com/International/wireStory/report-mexico-disappearances-constitute-crisis-18549794