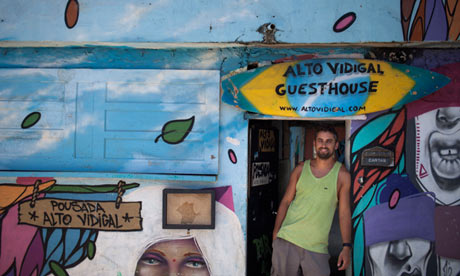 http://www.guardian.co.uk/world/2013/jan/23/rio-favela-real-estate
On a hillside with a spectacular view of Rio...the slum called Vidigal used to be a battleground for rival narco gangs.
Now...the war is among realtors...as clients rush to buy up all the good view lots.
Rumors are that actor Brad Pitt has secretly purchased land there.
But the struggle between 2x European investors...an Austrian and a German...over a prime plot...best illustrates Vidigal's rapid transformation.